In Memory of Jamie Buckingham

His Books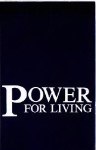 Power for Living
Jamie wrote this book for the Arthur DeMoss foundation as a free book for people with questions about Christianity. Millions of Lives have been saved by this free book.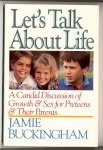 Let's Talk About Life aka Coming Alive (grades 5 and 6)
"Our children are constantly bombarded with raw sex from the mass media, and they're asking questions earlier and earlier. Jamie Buckingham believes the Bible holds the answers and that the place for sex education is in the home. Let's Talk About Life offsets the damaging half-truths and the basically amoral sex education shildren are now receiving in the public school classroom. This book is designed for use at home, in church programs, in neighborhood home study classes or in Christian schools. Buckingham approaches the subject of sex, reproduction, human anatomy, and physical growth with reverence, sacredness and beauty."

Look Out, World : I'm Me! : The Collected Best of Jamie Buckingham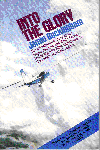 Into the Glory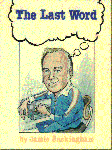 The Last Word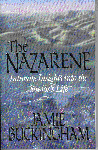 The Nazarene : Intimate Insights into the Savior's Life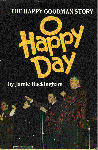 O Happy Day: The Happy Goodman Story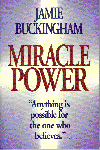 Miracle Power
Where Eagles Soar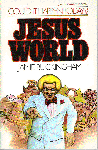 Jesus World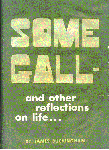 Some Gall - and other reflections on life...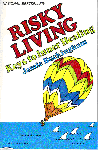 Risky Living: Keys to Inner Healing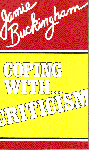 Coping with Criticism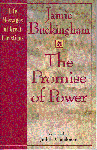 The Promise of Power ( Life Messages of Great Christians )
by Jamie Buckingham, Judith Couchman (Compiler)
In this devotional drawn from his nonfiction works, Jamie Buckingham inspires us to exercise "gospel power" by walking with God, traveling the wilderness, and believing for miracles. "I have written in hopes you will become the person you are, which is the essence of salvation, " he explained, "and to know the joy, the thrill, of letting the Holy Spirit control your life as you soar like the eagle through the tough ventures of life."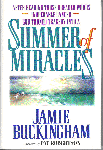 Summer of Miracles
Truth Will Set You Free but First It Will Make You Miserable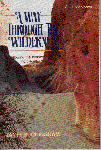 A Way Through the Wilderness:
Following the footsteps of Moses, find the way through your personal wilderness
Jamie Buckingham has ventured through the wilderness of Sinai on numerous journeys, following the footsteps of Moses. On several occasions he has led small bands of pilgrims over this foreboding and beautiful terrain. With a remarkable breadth of knowledge, Jamie illustrates the journey of the Children of Israel, threading together biblical history, geography, customs of ancient peoples and modernday Bedouins with fascinating personal experiences.
The MIracles of Jesus: Then and Now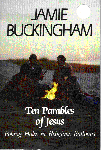 Parables: Poking holes in Religious Balloon
Co-Authored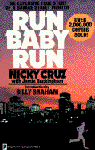 Run Baby Run
This is the thrilling story of Nicky Cruz's desperate battle against drugs, alcoholism, and a violent environment, as he searched for a better way of life on the streets of New York City.
The Lonely Now
by Jamie Buckingham and Nicky Cruz

Shout it from the Housetops
by Jamie Buckingham and Pat Robertson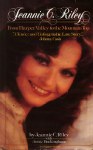 Jeannie C. Riley from Harper Vally to Mountain Top
by Jamie Buckingham and Jeannie C. Riley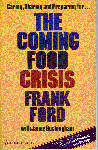 The Coming Food Crisis
by Frank Ford and Jamie Buckingham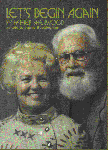 Let's Begin Again
by Father Sherwood as told to Jamie Buckingham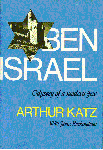 Ben Israel
by Jamie Buckingham and Arthur Katz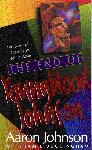 The End of Youngblood Johnson
by Jamie Buckingham and Aaron Johnson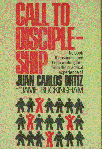 A Call to Discipleship
by Jamie Buckingham and Juan Carlos Ortiz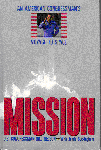 Mission : An American Congressman's Voyage to Space
Tramp for the Lord
This is Corrie ten Boom's story, told by Jamie Buckingham, the story of a modest and simple Dutch woman who survived Hitler's death camps to become one of our time's most unique and effective communicators of the gospel of Jesus Christ.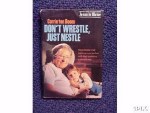 Don't Wrestle Just Nestle
by Corrie Ten Boom and Jamie Buckingham
Jamie wrote this book for Corrie Ten Boom, but before publication the book was taken and had some changes taken to it. Therefore, Jamie's name never made it on any published book covers.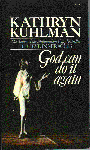 God can do it again
by Kathryn Kuhlman and Jamie Buckingham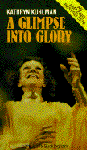 A Glimpse Into Glory
Thousands knew her as a "woman of miracles", but perhaps Kathryn Kuhlman's greatest gift for God's Kingdom was her ability to teach. Within these pages, Kuhlman talks about the reason for miracles; what money won't buy; the truth about weakness; and a prescription for healing.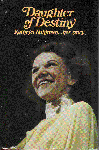 Daughter of Destiny
Before she died, Miss Kuhlman asked that only Jamie Buckingham be allowed to write her official biography, withholding nothing. Here, then, is the story, not of a plaster saint, but a very human person—of marriage and divorce, of betrayal within her own staff, of the shadowy events that surrounded her death. It is the story of the Kathryn Kuhlman that few knew, as she wanted it told—all of it.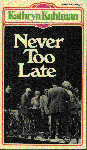 Never Too Late
by Kathryn Kuhlman and Jamie Buckingham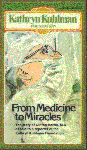 From Medicine to Miracles
by Kathryn Kuhlman and Jamie Buckingham
The story of Clifton Harris M.D.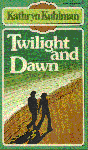 Twilight and Dawn
by Kathryn Kuhlman and Jamie Buckingham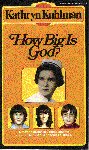 How Big is God
by Kathryn Kuhlman and Jamie Buckingham
Standing Tall
by Kathryn Kuhlman and Jamie Buckingham
The poignant story of a Canadian teen-ager, who was miraculously healed by the power of God.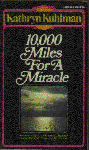 10,000 Miles for a Miracle
by Kathryn Kuhlman and Jamie Buckingham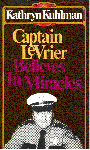 Captain LeVrier Believes in Miracles
by Kathryn Kuhlman and Jamie Buckingham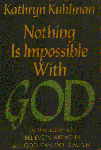 Nothing Is Impossible With God
by Kathryn Kuhlman and Jamie Buckingham
I Believe in Miracles
by Kathryn Kuhlman and Jamie Buckingham
Workbooks and Videos

Ten Parables of Jesus Workbook and Video
Travel along the Jericho road and watch the rabbis at the Wailing Wall in Jerusalem as Jamie applies ten of Jesus' parables to situations we all find ourselves in.Workbook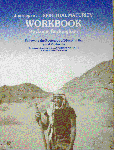 Journey to Spiritual Maturity Workbook and Video
Follow the trail of Moses and the Israelites through the wilderness, visiting Mt. Sinai, the waters of Marah, and the oasis at Kadesh Barnea. Learn to trust God as he calls you forward in your life.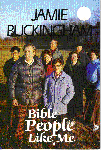 Ten Bible People Like Me Workbook and Video
Go where the ravens fed Elijah, where Joshua fought the battle of Jericho and where Gideon and his men drank from the spring. Meet yourself in every story.

Armed for Spiritual Warfare Workbook and Video
Travel from the border of Lebanon in the north of Israel to the Gulf of Eilat in the south. Learn to arm yourself with the protection we need in today's world.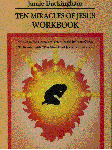 Ten Miracles of Jesus Workbook and Video
Journey to the Pool of Siloam, stop at Cana for the wedding feast and visit the sea of Galilee where Jesus walked on the water. Discover miracles at work in your own life.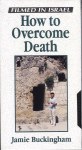 How to Overcome Death Video
Retracing the steps of Jesus through Jerusalem on His way to Calvary, Jamie faces the possibility of his own death and tells how Jesus defeated death and brought the joyous promise of eternal life.
Knowing your Power Video
What power does the evil one still have? How can we overcome the evil in ourselves? We can know our power to defeat evil in a world where God's will is not always done.
Living Your Power Video
Jamie shares insights from his own experience on the power of prayer, ending with a lesson on the Scripture, "nothing will be impossible for you" (Mt. 17:21).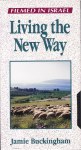 Living the New Way Video
Jesus has much to say about the joy of doing the will of God in everyday life, in our work and in our rest, as we keep the Sabbath, and live in relationship to others--are we listening?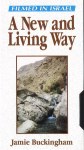 A New and Living Way Video
Jamie tells why we need repentance, confession and the new birth. He encourages us to be filled with the Holy Spirit and share the joy of our new life with others.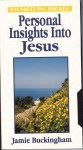 Personal Insights Into Jesus Video
Who is Jesus? -- Jamie shares from his own experience with the Lord, teaching how Jesus set us free, defeated Death, sent the Holy Spirit, and is the Messiah and the Lord of the world.